Comment(s)
This holiday season, make sure you remember everyone on your shopping list! Your loved ones near and far would love a holiday treat delivered right to their door. Make their holiday extra merry and bright with an unforgettable gift. Send a little cheer with a cookie delivery. Have a gift basket delivered to warm their hearts. We ship nationwide, so it's easy to celebrate with them no matter the distance.
We've checked our list (and checked it twice!) and come up with our top ten bakery gifts to send this holiday season: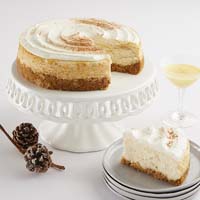 Calling all eggnog fans! This seasonal cheesecake is around for a limited time only and is full of flavor. A cheesecake delivery would make their day and sweeten their holiday.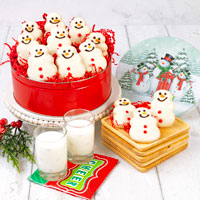 Let it snow! Let it snow! Let it snow! These cheerful frosted snowman cookies are sent in a keepsake tin and ready for gifting. Send holiday cookies to be a part of their festivities, even if you're miles away.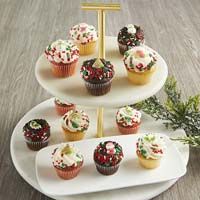 Our elves have been busy! A holiday cupcake delivery makes for a great gift. Send a little joy and have cupcakes delivered to wish them well. These delights are perfect for sharing with the whole family.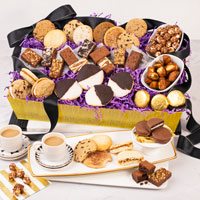 The best way to wish them a happy holiday! Perfect for sharing, this sophisticated gift basket is full of individually wrapped cookies, brownies and more. There are enough tasty snacks for everyone to enjoy. Have a gift basket delivered to wow them!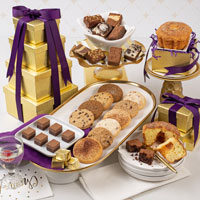 Make their spirits bright and impress them with a gift tower delivery! Each box holds a surprise for your recipient to unwrap. They'll feel like a kid on Christmas morning!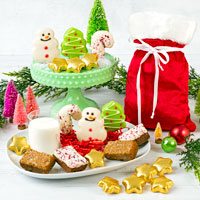 Santa Claus is coming to town and delivering exciting gifts! This new gift comes straight from the North Pole and is brimming with holiday cookies, brownies and chocolates. Send this treat to kids and kids at heart.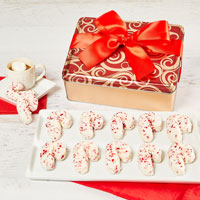 Know someone who can't get enough of the classic holiday candy? We bet they'd love to find these cookies at their door! Send candy cane cookies to friends and family nationwide, even overnight!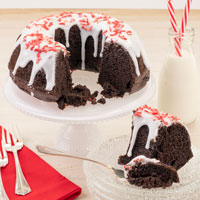 A decadent chocolate cake topped with icing and crushed peppermint would be the standout of their holiday dessert table! Have this mouthwatering holiday cake delivered to let them know you're thinking about them.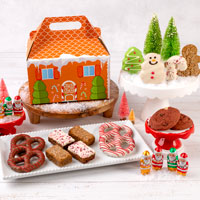 All the way from Santa's workshop to their front door, amaze them with an assortment of holiday sweets. Satisfy their sweet tooth and make them smile. This cute gift would look wonderful under their tree!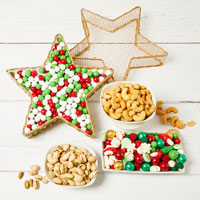 Tis the season…to send snacks! This snack tray is sure to be the shining star of their holiday table. You can choose from an array of snack options to send. Any choice is sure to amaze!
Bake Me A Wish! wishes everyone a happy and healthy holiday season. To shop our entire collection of holiday gifts please visit https://www.bakemeawish.com/seasons-greetings.php