✕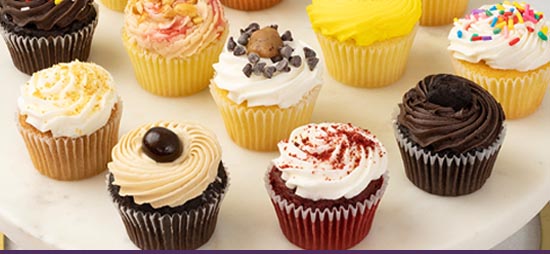 Mouth-Watering Savings!
Enjoy 15% off your next order
plus hear about our newest gourmet creations, special offers, and more
We won't send you spam. Unsubscribe at any time.


GUARANTEED TO ARRIVE ON-TIME!

NEXT DAY NATIONWIDE DELIVERY
Best Sellers
Delightful seasonal gifts to send!
SHOP BY GIFT TYPE
The widest variety and most popular selection of flavors anywhere online!
ABOUT US
Learn about our beginning!
Bake Me A Wish! began in 2005 as the premier nationwide service for gourmet birthday cake delivery. Our cakes are made with only the finest, freshest ingredients by our award-winning New York bakeries. Over the past decade, we've grown to offer more and more of the finest bakery gifts available including gourmet cookies, brownies, cupcakes, pies, and quiches.
Gluten-Free Gifts
Unforgettable gluten-free treats to send.
Testimonials
Don't take our word for it! Here's what our customers have to say:
They were so cute and delicious!!!

SHERI S.
LANCASTER, OH
September 30, 2023, 2:45 pm
12pc Mini Cupcake Favorites
This was my special birthday gift for my Mom and she loved it. Thank you BMW you delivered it on time.

MARIA ELIZABETH B.
PASIG, METRO MANILA
September 30, 2023, 10:13 am
Delivery was very quick and timely! Customer service representative responded right away to all my questions as well. Cakes were delicious and would highly recommend!! Thank you!

OLIVIA G.
MARIETTA, GA
September 29, 2023, 7:37 pm
Gluten-Free Chocolate Truffle Lava Cakes
The cake tasted amazing and arrived quickly. My only issue is that an ice pack was placed on top of the cake causing the top to me smooshed.

DINA S.
CLERMONT, FL
September 29, 2023, 3:10 pm
Salted Caramel Chocolate Cake
My daughter and granddaughter and I sent for my son in laws birthday, he said it was the best German Chocolate cake he's had! So helpful on next day delivery!

SHELBY N.
ENGLAND, AR
September 29, 2023, 1:58 pm
The response from the Birthday recipient wasOMGit was delicious!

CAROLYN F.
MONTGOMERY, TX
September 29, 2023, 12:45 pm
Salted Caramel Chocolate Cake
Excellent, but little bit costly. Anyhow thank you so much for timely delivery with a beautiful cake.

JESHURUN VISHWAS M.
TERRE HAUTE, IN
September 29, 2023, 12:02 pm
Chocolate Mousse Torte Cake
I Bought this for a friend and shipped to her on time! She said it was the BEST cale She has had, Thank You!A
SAMIA D.
MORRISVILLE, NC
September 29, 2023, 12:01 pm
This was a special birthday for my sister who lives far from me. With Bake Me A Wish she received your delicious chocolate torte and we used FaceTime to close the distance. She really enjoyed her torte and of course, that made me very happy. This is the 4th time I have sent one of your cakes and all have been delightful success! Highly recommend- Customer service is fantastic too.

LISA R.
ESMONT, VA
September 29, 2023, 10:30 am
Chocolate Mousse Torte Cake
Very awesome. It put a big smile on his face. Could not have hoped for anything more.

DAVID T.
KANSAS CITY, MO
September 28, 2023, 11:18 pm
Delicious cake. Arrived perfect and in perfect timing. Great e-mail communication. Will order from here again.

ADRIENNE B.
DALLAS, TX
September 28, 2023, 10:30 pm
Triple Chocolate Enrobed Brownie Cake
This was exactly what we hoped it would be! My niece was so excited and was very impressed.

VIKI C.
OSSIPEE, NH
September 28, 2023, 8:04 pm
Happy Birthday! Bakery Box
He loved it. My father in law has cancer that has metastasized and he loves apple pie. Thank you for making his day!! It arrived on time and was in great shape.

ROBIN L.
PORTER, TX
September 28, 2023, 1:41 pm
Awesome cake!!! It arrived on time, well packed, and the cake was perfect!!!

LAURA B.
FAIRFIELD, OH
September 28, 2023, 10:52 am
Bday present for my Mom, she LOVED it!!!
AMANDA P.
HIGHLAND BEACH, FL
September 27, 2023, 1:50 pm
Gift was on time and exactly what I expected!

CHRYSTAL T.
COLORADO SPRINGS, CO
September 27, 2023, 10:01 am
My son was very happy with the cake. He said it looked like a giant Oreo cookie and was delicious.

EMILY M.
WHITSETT, NC
September 27, 2023, 9:56 am
Chocolate and Vanilla Buttercream Cake
Great service! The cake was delicious!

DIANA C.
CARDENAJIMENO, Burgos
September 26, 2023, 2:27 pm
Cookies and Cream Brownie Cake
I'm impressed with this company's customer service!!! I bought 2 cakes sent to NY and NM, both delivering on Monday. BMAW informed me on Wed weather too hot in NM on Mon. My options Fri or Tue. GREAT INFO!! My recipients thought the cakes were AWESOME!!

CAROLYN P.
RESEDA, CA
September 26, 2023, 12:43 pm
Cake was very delicious - it was a huge hit with my family. I like that there was a good amount of cake, as opposed to cakes usually have just a lot of cream. Chocolate was a little too strong for the overall flavor but very good nonetheless.

JULIA T.
BROOKLYN, NY
September 26, 2023, 12:33 pm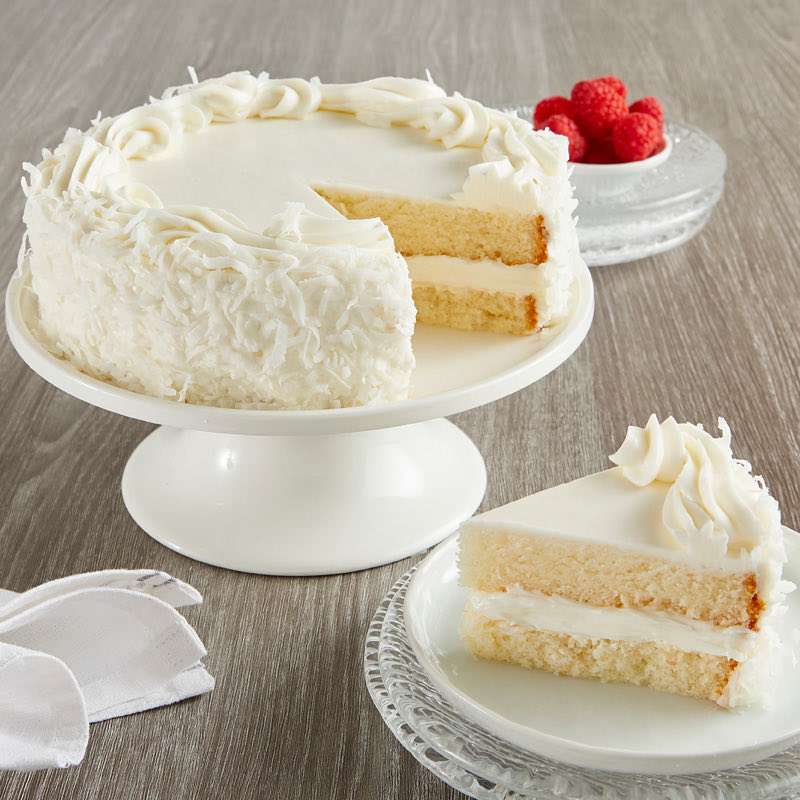 Coconut Cream Cake
Light coconut cake layers filled with creamy coconut filling. A coconut lover's dream come true!
GO TO THE OFFER

SALE
$37.80