✕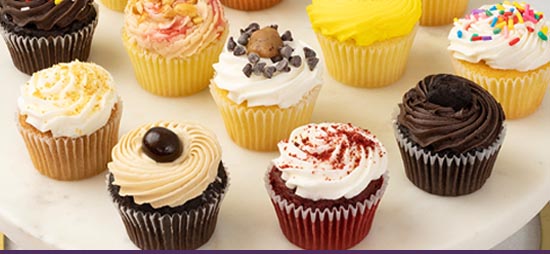 Mouth-Watering Savings!
Enjoy 15% off your next order
plus hear about our newest gourmet creations, special offers, and more
We won't send you spam. Unsubscribe at any time.


GUARANTEED TO ARRIVE ON-TIME!

ORDER BEFORE 04:40 PM ET FOR NEXT DAY DELIVERY (Thursday)
Best Sellers
Delightful seasonal gifts to send!
SHOP BY GIFT TYPE
The widest variety and most popular selection of flavors anywhere online!
ABOUT US
Learn about our beginning!
Bake Me A Wish! began in 2005 as the premier nationwide service for gourmet birthday cake delivery. Our cakes are made with only the finest, freshest ingredients by our award-winning New York bakeries. Over the past decade, we've grown to offer more and more of the finest bakery gifts available including gourmet cookies, brownies, cupcakes, pies, and quiches.
Gluten-Free Gifts
Unforgettable gluten-free treats to send.
Testimonials
Don't take our word for it! Here's what our customers have to say:
Quick and on time delivery! The food was fresh and delicious! My daughter loved it!

LARRY AND RENA B.
WEST HEMPSTEAD, NY
October 4, 2023, 10:33 am
I sent it as a gift to my husband, and he said it was really good. From now on, I will always order from bakemeawish for my fam's birthdays and holidays.

SHAINA MAE G.
LINGAYEN, Pangasinan
October 4, 2023, 10:09 am
Chocolate Mousse Torte Cake
Well packaged and on time delivery. The taste was heavenly and leaves you wanting more. Always satisfied with your products.

KEDA P.
PORT OF SPAIN, WI
October 4, 2023, 8:45 am
Salted Caramel Chocolate Cake
Service was amazing.My gf loved the cake.I could recommend this guys.Thye know their job

SIMRAN S.
SAN DIEGO, CA
October 4, 2023, 4:12 am
Personalized Double Chocolate Cake
Perfect for parties! Not too sweet! I LOVE IT!!

KLAREZA P.
LUBBOCK, TX
October 3, 2023, 2:27 pm
Although I did not get to taste any of this, my recipient was so excited about all the different tasting opportunities in the box. Ordering was simple, and delivery updates were right on the spot and on time. Can hardly wait to get feedback on taste.

SANDRA F.
COLUMBUS, OH
October 3, 2023, 1:32 pm
Happy Birthday! Bakery Box
My son said this is a very delicious cake!!!

CAROLYN YS W.
COLUMBIA, SC
October 3, 2023, 3:39 am
The cheesecake was so creamy! Best Ive ever had and delivered so quickly! Ready to eat when delivered! YUMMM! Thank you!

DEBBIE B.
PITTSBURGH, PA
October 2, 2023, 5:47 pm
A bit expensive but very convenient to send for loved ones.

SUPARNA P.
ACTON, MA
October 2, 2023, 12:47 pm
Cookies and Cream Cheesecake
Wish I could have seen and tasted it myself, but I sent to my mom and her twin sister for their birthday, and they both said it was very rich and delicious. It also arrived on the exact date I was expecting, so all in all a great gift.

MELANIE A.
BURKE, VA
October 2, 2023, 11:18 am
Cookies and Cream Brownie Cake
The birthday cake was sent to an old friend. She told me she hadnt had a birthday cake in years and loved it.

NANCY H.
BLUFFTON, SC
October 2, 2023, 10:55 am
Perfectly packaged, wonderfully made and delicious. You made a birthday boy very happy!

KHADEIN M.
SAN JUAN, MA
October 2, 2023, 10:03 am
I was a little disappointed that the cake was delivered around 300 I thought it would have been earlier otherwise we're satisfied

DEBRA H.
KANSAS CITY, MO
October 1, 2023, 4:51 pm
Gift for daughter. Arrived on time, in perfect shape. Everyone loved it. Velvety and very good. Thanks.

CONSTANCE T.
BARTONVILLE, IL
October 1, 2023, 4:19 pm
Red Velvet Chocolate Cake
Recipient said they were beautifully wrapped and delicious. The online ordering process was easy and they arrived next day as promised. Will definitely order again.

MARYALZIRE P.
SOUTHERN PINES, NC
October 1, 2023, 12:22 pm
Great product. Brought a smile to my friends face who suffers from illness. Easy to order, fun to receive, easy shipping. Just a great product

DAVID T.
KANSAS CITY, MO
October 1, 2023, 11:27 am
They were so cute and delicious!!!

SHERI S.
LANCASTER, OH
September 30, 2023, 2:45 pm
12pc Mini Cupcake Favorites
This was my special birthday gift for my Mom and she loved it. Thank you BMW you delivered it on time.

MARIA ELIZABETH B.
PASIG, METRO MANILA
September 30, 2023, 10:13 am
Delivery was very quick and timely! Customer service representative responded right away to all my questions as well. Cakes were delicious and would highly recommend!! Thank you!

OLIVIA G.
MARIETTA, GA
September 29, 2023, 7:37 pm
Gluten-Free Chocolate Truffle Lava Cakes
The cake tasted amazing and arrived quickly. My only issue is that an ice pack was placed on top of the cake causing the top to me smooshed.

DINA S.
CLERMONT, FL
September 29, 2023, 3:10 pm
Salted Caramel Chocolate Cake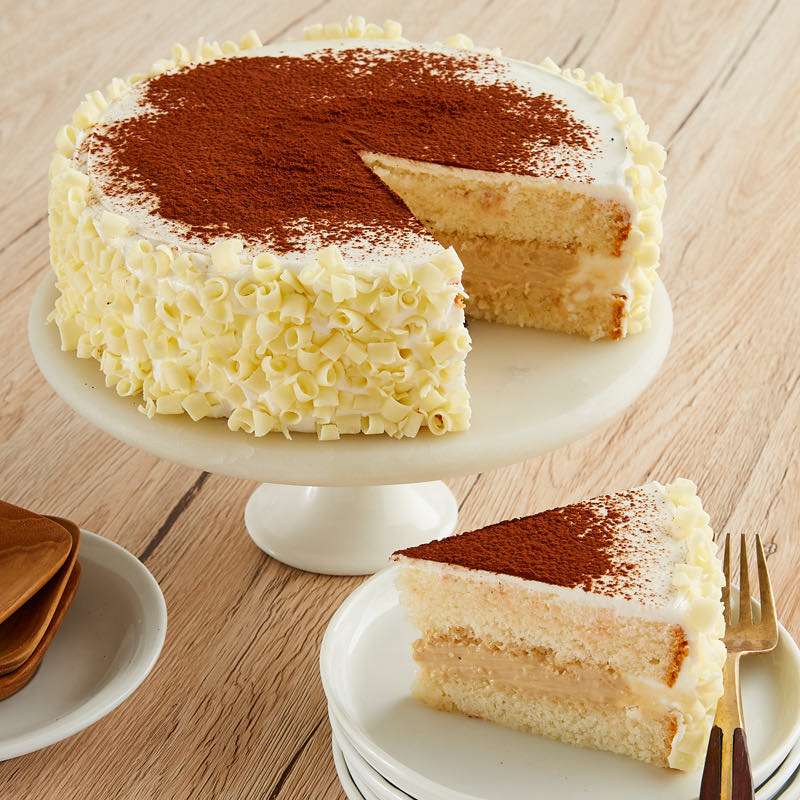 Tres Leches Cake
Three is the magic number! We combine the popular Tres Leche flavor into a delicious cake!
GO TO THE OFFER

SALE
$37.80