✕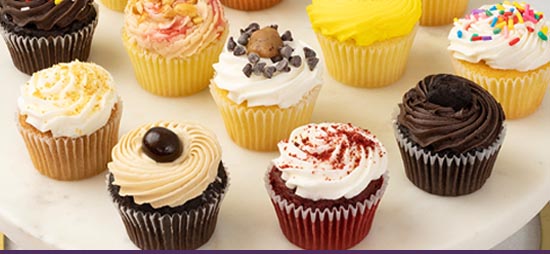 Mouth-Watering Savings!
Enjoy 15% off your next order
plus hear about our newest gourmet creations, special offers, and more
We won't send you spam. Unsubscribe at any time.


GUARANTEED TO ARRIVE ON-TIME!

NEXT DAY NATIONWIDE DELIVERY
Best Sellers
Delicious seasonal gifts to send!
SHOP BY GIFT TYPE
The widest variety and most popular selection of flavors anywhere online!
ABOUT US
Learn about our beginning!
Bake Me A Wish! began in 2005 as the premier nationwide service for gourmet birthday cake delivery. Our cakes are made with only the finest, freshest ingredients by our award-winning New York bakeries. Over the past decade, we've grown to offer more and more of the finest bakery gifts available including gourmet cookies, brownies, cupcakes, pies, and quiches.
Gluten-Free Gifts
Unforgettable gluten-free treats to send.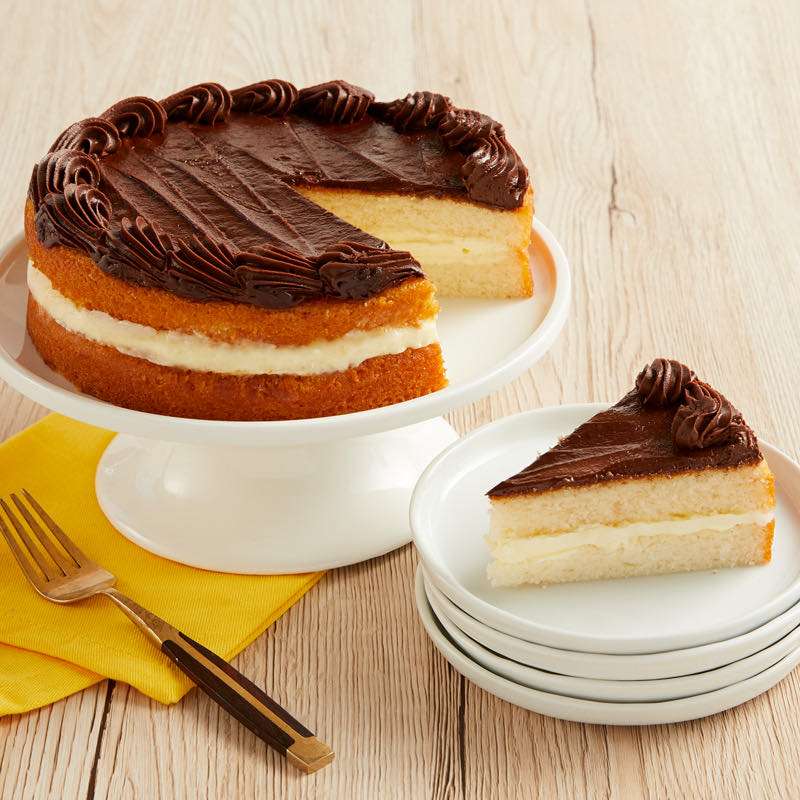 Boston Cream Cake
A gourmet original - yellow cake with vanilla custard filling and rich chocolate icing.
GO TO THE OFFER

SALE
$37.10
Testimonials
Don't take our word for it! Here's what our customers have to say:
I sent this to my daughter for her 21st b day and she said it was beautiful and delicious!! Thank you very much!!

TARA K.
JUPITER, FL
November 30, 2023, 8:45 pm
The pie was amazing. I purchased this pie after a failed attempt to make my own and the horrible experience of a pie I purchased for Thanksgiving. As Thanksgiving would not be Thanksgiving without apple pie, I searched on line and found bakemeawish.The crust was flaky and buttery. The mixture used for the apple filing had the perfect mix of spices. Loved it! Would recommend it and order it again.

FREDDY G.
FORT WORTH, TX
November 30, 2023, 1:24 pm
Your service and products are both excellet!

AMY G.
SOUTH PLAINFIELD, NJ
November 30, 2023, 10:42 am
Personalized Chocolate and Vanilla Cake
My Stepdad LOVED his Boston Crme Cake. He loves this dessert so much and was just so delighted. What else do you get for a wonderful man who loves Boston Crme? I will be buying another for his Christmas gift.

MARLENA U.
ALBUQUERQUE, NM
November 30, 2023, 10:05 am
The very nicely decorated basket was filled with fresh individually wrapped cookies cakes and nuts. It was delightful and very appropriate for the occasion I shall use this service myself.

ANN D.
NAPLES, FL
November 30, 2023, 9:08 am
The Breaktime Snack Basket
Third year in a row weve got this same Limoncallo Birthday cake. Its so good even though we love chocolate we cant even make ourselves try another one.

JENNIFER F.
ROYAL OAKS, CA
November 27, 2023, 9:38 am
My sister loved her tres leches cake!Its her favorite cake! And the box is very nice.

MARGARET B.
MIAMI, FL
November 27, 2023, 9:25 am
It was good but very expensive for what it is. Ours looked old and not fresh but tasted rich.

JENNIFER O.
BEACHWOOD, OH
November 26, 2023, 1:07 pm
Triple Chocolate Enrobed Brownie Cake
Excellent treats and baked items.

DARLENE C.
WILMINGTON, NC
November 26, 2023, 12:30 pm
Happy Birthday! Bakery Box
Beautiful and excellent cake. Delivered on time. Have ordered before and everything is delicious

ROSE M.
ROSWELL, GA
November 26, 2023, 12:05 pm
Absolutely delicious my family loved it

BONNIE H.
HORSHAM, PA
November 26, 2023, 11:25 am
Black and White Mousse Cake

CELINE G.
VALENZUELA CITY, Metro Manila
November 26, 2023, 9:45 am
Delicious rich chocolate desert, arrived on time and well packed. Enjoyed by all who tasted it. The only negative is the cakes were smaller than I imagined - though the description was accurate.

AARON L.
LOS ANGELES, CA
November 26, 2023, 9:27 am
Gluten-Free Chocolate Truffle Lava Cakes
I am order online from website, and its delivery on time. The birthday person said the taste really good, reach with chocolate. Only the problem i was tried to called the store for change the address but no one pick up the called.

DON N.
MAYSLANDING, NJ
November 26, 2023, 9:18 am
Triple Chocolate Enrobed Brownie Cake
Beautiful cake and everyone commented on how good it was

JANET C.
MARCO ISLAND, FL
November 23, 2023, 2:30 am
Chocolate Mousse Torte Cake
The cake was amazing! Terrific and expedient service. Definitely will buy again and highly recommend.

ELISA S.
FISHKILL, NY
November 22, 2023, 7:26 pm
Great flakey crust. Just the right amount of seasoning on the apples. Waiting for the company to create an Organic version of this pie. Will reorder if and when this happens.

CARL R.
NAVARRE, FL
November 22, 2023, 5:44 pm
Cake to small. Tasted great !

MARY D.
NOKOMIS, FL
November 22, 2023, 10:50 am
Chocolate Mousse Torte Cake
Everything is great. Gave 4 star only because we wish there was a guarantee that it could be delivered before noon, not 7pm. It affects the day we choose to have delivered

TERRY L.
GARDEN GROVE, CA
November 22, 2023, 9:27 am
This cake was sent as a replacement for the cake I originally ordered, as it did not ship on time and may have arrived in an inedible condition. Customer service was very kind and helpful. This cake arrived on time in perfect condition and the recipient described it as amazing. I would order again!

SUMMER S.
NASHWAUK, MN
November 22, 2023, 9:12 am