✕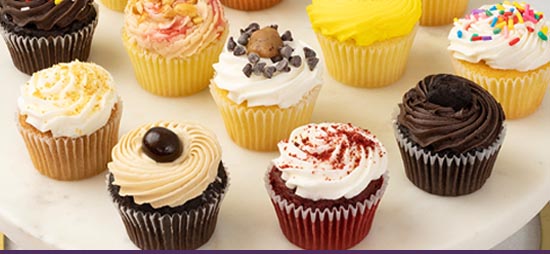 Mouth-Watering Savings!
Enjoy 15% off your next order
plus hear about our newest gourmet creations, special offers, and more
We won't send you spam. Unsubscribe at any time.


GUARANTEED TO ARRIVE ON-TIME!

NEXT DAY NATIONWIDE DELIVERY
Best Sellers
Delightful seasonal gifts to send!
SHOP BY GIFT TYPE
The widest variety and most popular selection of flavors anywhere online!
ABOUT US
Learn about our beginning!
Bake Me A Wish! began in 2005 as the premier nationwide service for gourmet birthday cake delivery. Our cakes are made with only the finest, freshest ingredients by our award-winning New York bakeries. Over the past decade, we've grown to offer more and more of the finest bakery gifts available including gourmet cookies, brownies, cupcakes, pies, and quiches.
Gluten-Free Gifts
Unforgettable gluten-free treats to send.
Testimonials
Don't take our word for it! Here's what our customers have to say:
Arrived on time for an anniversary giftGreat tasting, packaged wellWonderful cake especially for a gift

CAROLE H.
CRYSTAL RIVER, FL
September 22, 2023, 10:02 am
Black and White Mousse Cake
OMG great tasting brownies !!!

CAROLE H.
CRYSTAL RIVER, FL
September 22, 2023, 9:59 am
Right time, good services and the cake is very delicious.Thank you, BAKE ME A WISH!

LILY L.
YANGON, Yangon
September 21, 2023, 9:22 pm
Wonderful! Arrived timely and was delicious.

ROXANNE M.
SAN DIEGO, CA
September 21, 2023, 2:34 pm
I myself, haven't ever tasted them but both times, I have sent a gift, the recipient has loved them

SHANNON G.
NAPLES, FL
September 21, 2023, 2:10 pm
12pc Classic Gourmet Cookies
Awesome, on time. Excellent

MISSI S.
PAHRUMP, NV
September 21, 2023, 12:16 pm
Cake was very delicious just that I thought it would be a bigger size

TAMEKA J.
BROOKLYN, NY
September 21, 2023, 12:00 pm
Got this as a gift for a dear friend and let's say the cake was a hit. Arrived well packaged and the surprise and response to the cake was priceless. Will definitely order again!

VANIETTA A.
DISTRICT HEIGHTS, MD
September 21, 2023, 10:35 am
The flavor and presentation were great and the cake was as pictured online. I just wish it was bigger.

TAMMY W.
SALINAS, CA
September 20, 2023, 8:35 pm
Red Velvet Chocolate Cake
great product and shipping!

MINDY T.
HEWITT, NJ
September 19, 2023, 9:45 am
The cake arrived on time. It was delicious. We changed the delivery day via email and the costumer care agent was very efficient and helpful so everything turned out fine.

ANAMARIA O.
CDMX, CDMX
September 18, 2023, 10:55 pm
Cookies and Cream Brownie Cake
The Limoncello cake is moist, flavorful, and perfcet balance of sweetnes and texture. Highly recommend it. Also, very friendly website, great communication, and very quick service.

PHILIP R.
WILLIS, TX
September 18, 2023, 5:57 pm
The cake was rich, moist, and extremely flavorful. It is exactly as described and pictured. The coconut and caramel is on top and in the filling. My husband loved it ! I totally surprised him this year! I still cant believe that I was able to order it in the afternoon Friday and receive it at 11 oclock the next morning! It was perfectly and safely protected and beautifully packaged. Well done!!

MARY E M.
LIBERTYVILLE, IL
September 18, 2023, 2:11 pm
Awesome tasting cake. Best ever. Everyone loved it! Easy site to negotiate and shipping went without a problem.

DAVID T.
KANSAS CITY, MO
September 18, 2023, 11:13 am
Red Velvet Chocolate Cake
Our company ordered for an employee's birthday, and she loved it. It arrived on time and frozen, she said it taste absolutely delicious.

RACHEL S.
CHANTILLY, VA
September 18, 2023, 9:04 am
This was sent as a gift, so I did not try or see it myself. The recipient did share that they liked and and said if you like lemon taste, this is good. It wasn't too sweet and the layer of lemon cream added moisture. I asked if they would recommend this and they said yes.

NINA S.
WEST FAIRLEE, VT
September 18, 2023, 8:22 am
So creamy and delicious! One of the best cakes I've ever tasted and my in laws also really enjoyed it!

RUTH A.
HAYSVILLE, KS
September 18, 2023, 8:18 am
Sent this as a gift! Loved it!

JACQUALIN R.
BRENTWOOD, CA
September 17, 2023, 8:54 pm
Delivered as promised and our son loved it for his 18th birthday!

DANIEL S.
LAS VEGAS, NV
September 17, 2023, 8:47 pm
Triple Chocolate Enrobed Brownie Cake
Sent this cake to my son with overnight delivery and it arrived on time and he said it was very tasty

JULIE C.
MOBILE, AL
September 17, 2023, 7:20 pm
Red Velvet Chocolate Cake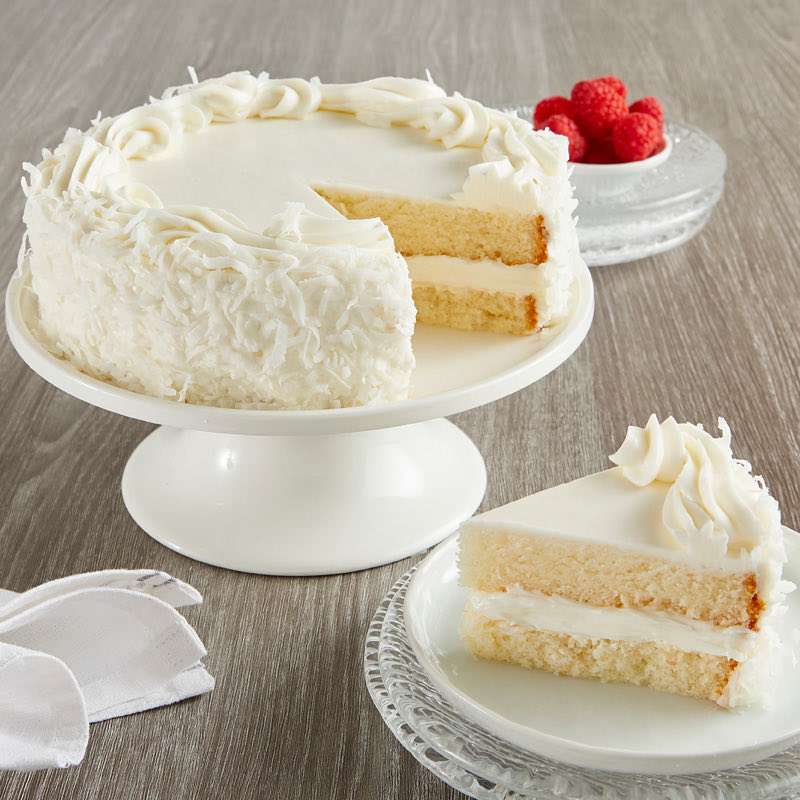 Coconut Cream Cake
Light coconut cake layers filled with creamy coconut filling. A coconut lover's dream come true!
GO TO THE OFFER

SALE
$37.80