✕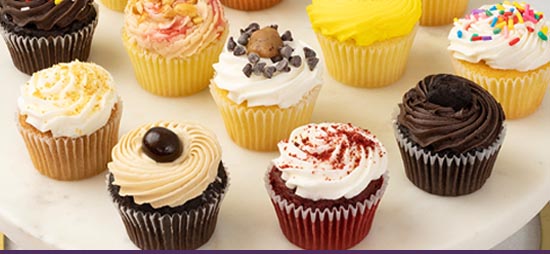 Mouth-Watering Savings!
Enjoy 15% off your next order
plus hear about our newest gourmet creations, special offers, and more
We won't send you spam. Unsubscribe at any time.


GUARANTEED TO ARRIVE ON-TIME!

NEXT DAY NATIONWIDE DELIVERY
Best Sellers
Delicious seasonal gifts to send!
SHOP BY GIFT TYPE
The widest variety and most popular selection of flavors anywhere online!
ABOUT US
Learn about our beginning!
Bake Me A Wish! began in 2005 as the premier nationwide service for gourmet birthday cake delivery. Our cakes are made with only the finest, freshest ingredients by our award-winning New York bakeries. Over the past decade, we've grown to offer more and more of the finest bakery gifts available including gourmet cookies, brownies, cupcakes, pies, and quiches.
Gluten-Free Gifts
Unforgettable gluten-free treats to send.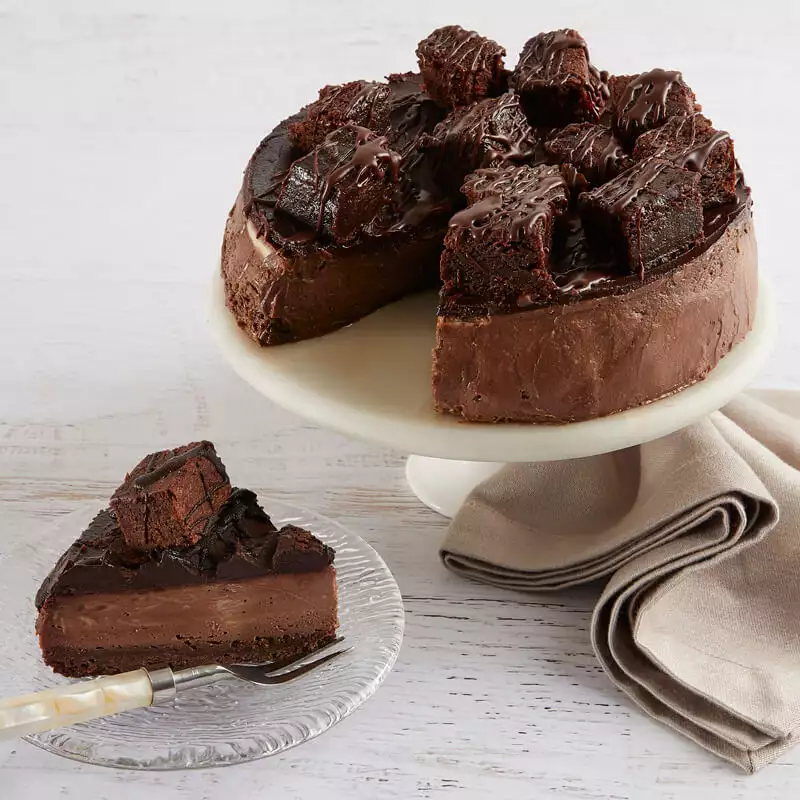 Brownie Cheesecake
Scrumptious Chocolate Cheesecake topped with Brownies and Fudge
GO TO THE OFFER

SALE
$36.40
Testimonials
Don't take our word for it! Here's what our customers have to say:
Anahay loved them. Small and delicious

JOSE V.
LAWRENCE, MA
December 8, 2023, 12:39 pm
12pc Mini Cupcake Favorites
So delicious! Delivered on time. Very fair price for the service and quality.
CAROLYN H.
CALDWELL, TX
December 8, 2023, 12:22 pm
My nephew loved it for his 35th birthday. A little bit of everything. Great choice!

JENNIFER J.
LOS ANGELES, CA
December 8, 2023, 10:03 am
Happy Birthday! Bakery Box
My military daughter loved the cake! The PO handed it to her sideways and she was concerned. But after she opened it, it barely moved and was still packed & cold. She ate it with military friends outside their dorm. Arrived a day before her birthday, but exactly on time that I requested so I should not have doubted the shipping.

DEBRA L.
BECKLEY, WV
December 8, 2023, 9:16 am
My brother really enjoyed the cake. Said it was second best, behind our moms cake!

JOYCE H.
OOLTEWAH, TN
December 7, 2023, 6:36 pm
My son loved it! I sent it a day early, and it got there in the evening. I had no choice but to try this service, and I am grateful I found bakemeawish!! Totally worth it for a delicious and personal cake!! Im sure gonna do it again!!

SHANNON K.
FORT PIERCE, FL
December 7, 2023, 6:08 pm
This was a birthday gift for my husband, who loves eggnog cheesecake. He was so excited to receive it and said it was delicious! Shipping was overnight and it was in excellent shape when it arrived.
MEGAN P.
OKEMOS, MI
December 7, 2023, 2:46 pm
Arrived on time. Have ordered several cakes from this company and have never been disappointed.

SARAH M.
HARRISBURG, PA
December 7, 2023, 1:27 pm
My brother said the pie was 'delicious, good choice'...delivered on time too!

JOHN H.
FARMERS BRANCH, TX
December 7, 2023, 12:32 pm
My 2nd time ordering this cake - I ordered for my son birthday he's in college, which his Birthday is tomorrow. He received his cake today ,in perfect condition. He loves his cake!!

UNNA S.
NEW YORK MILLS, NY
December 6, 2023, 2:18 pm
Personalized Vanilla Cake
I gave this birthday box to my husband and he loved everything. He did share the cake with me and it was delicious. And the packaging is a hit, too. The goodies are easy to access by the handle on the top of the box. It's genius and so yummy. Glad I found Bake Me a Wish.

BERNADETTE C.
HIGHLAND, MI
December 6, 2023, 12:40 pm
Happy Birthday! Bakery Box
Awesome. This is our second time getting this gift. We loved it so much that we gave them as gifts. All of the treats are delicious! So good!!

SUSAN BILL M.
GREENSBORO, GA
December 6, 2023, 9:48 am
Perfect birthday cake for our granddaughter's 3rd birthday! The cake was exactly as shown in the picture, delivery arrival was on time and the packaging was sealed and secure. The cake was amazing delicious. We chose strawberry layers. We will be ordering again for future events! Thank you!

LESLIE G.
BLAIRSVILLE, GA
December 6, 2023, 8:08 am
Great cake, customer service started well although I am still waiting for a credit to my account 5-7 days.......more to follow

LUANNE P.
WESLEY CHAPEL, FL
December 4, 2023, 3:33 pm
My brother grew up in Mass and moved to SC. One of the things he's been missing is AUTHENTIC Boston Cream pie. I am thrilled that he LOVED your Boston Cream pie!!

MELISSA S.
UPTON, MA
December 4, 2023, 12:14 pm

TIKESHA L.
BROOKLYN, NY
December 4, 2023, 9:01 am
My sister said the cinnamon cake was really good.

SHARON O.
SEVIERVILLE, TN
December 3, 2023, 5:06 pm
Turn-around-time was excellent as delivery was done at 1248pm on due date, December 01, 2023. Recipient was absolutely satisfied with the product, which quality was rated as high with zero processing error. I highly recommend products and services of BAKE ME A WISH.

BERNARD U.
SEATAC, WA
December 3, 2023, 4:54 pm
Excellent! Only comment is with delivery. Maybe consider putting This side up on box. My top was smashed!

CATHERINE B.
HELOTES, TX
December 3, 2023, 1:46 pm
The person receiving the cake said that it was packaged well, and tastes delicious. It is exactly how she remembered from her days in Brooklyn.

FRAN M.
KINGSTON SPRINGS, TN
December 3, 2023, 10:44 am