GUARANTEED TO ARRIVE ON-TIME!

NEXT DAY NATIONWIDE DELIVERY
Best Sellers
Favorite selections from our customers
SHOP BY GIFT TYPE
The widest variety and most popular selection of flavors anywhere online!
ABOUT US
Read our story to find out how far we've come in 15 years!
Bake Me A Wish! began in 2005 as the premier nationwide service for gourmet birthday cake delivery. Our cakes are made with only the finest, freshest ingredients by our award-winning New York bakeries. Over the past decade, we've grown to offer more and more of the finest bakery gifts available including gourmet cookies, brownies, cupcakes, pies, and quiches.
Testimonials
Don't take our word for it! Here's what our customers have to say:
My daughter LOVES tiramisu and today is her birthday so I took a chance and ordered this cake. She said it was THE BEST tiramisu she has ever had! She also said how nice it was packaged and that the delivery man brought it in sideways LOL but nothing disturbed the cake inside. She was so impressed and couldn't thank me enough. We live in different states, so I didn't get to try it myself.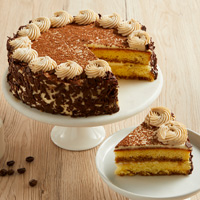 I ordered this quiche for my Mom's birthday. As promised it was delivered the very next day. She loved the beautiful packaging. She said the quiche was delicious and taste like it was right out of the oven!! She's ready to order another one for Mothers Day Brunch!!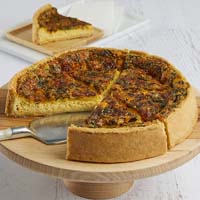 Nicole J.
Jacksonville, FL
I ordered this cheesecake for Mom's birthday. She loved it. She said it was creamy and very flavorful!! Next time we're going to try the key lime pie.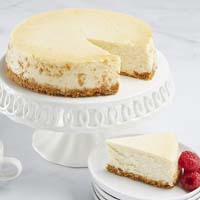 Nicole J.
Jacksonville, FL
Sent a vanilla bean cake to my son and he said the cake was wonderful...moist, flavorful and the icing wasn't overly sweet and tasted like cream cheese frosting. He loved it!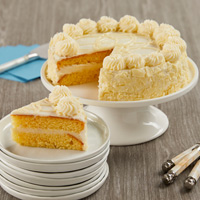 Rebecca P.
Mountain Home, ID
first time user, Sent these to my 92 year old mom for her birthday. They were a hit. She has a very sweet tooth. I had been sending something else to her for years, but the last few times it has not been good. But found this website and so glad I did. Hope she enjoys the Mother's Day brownies I just ordered for her! One of these day's will have to try them for myself.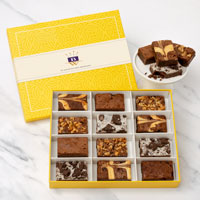 The best chocolate ever in the world. i sent this cake to a true chocolate lover. He and all of his staff, just RAVED about it for days.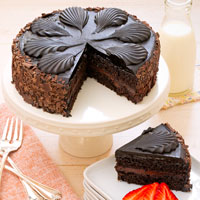 Chocolate Mousse Torte Cake
Bought this cake 2 times. My friend loves German Chocolate Cake. He loves this cake. Said was the best he ever had.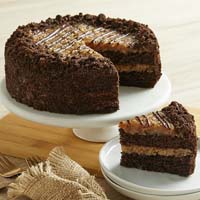 My first order had an issue with the delivery but Bake Me A Wish replaced them hassle free. So for customer service I give them 5 stars. The fresh batch were extremely delightful and looked just as delicious as they taste. These cupcakes are awesome and Bake A Wish are extremely courteous and pleasant to shop with! Highly recommended.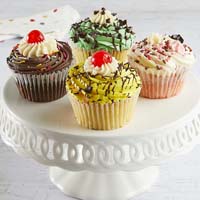 My grown handsome grandson loved his cake. He ate it in 3 days so that sums it up. Thank you for getting it to him exactly when requested. His birthday celebration was extra special.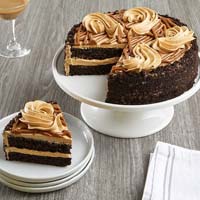 Salted Caramel Chocolate Cake
My husband just loved this pie and it was gone in 3 days. Will be back for some more! You will not be disappointed.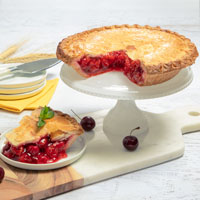 Fabulous delicious quiche. Ordered it for a ladies lunch and it arrived ready to be heated. Heated great and everyone loved the dish. Will definitely order and serve it again. Absolutely outstanding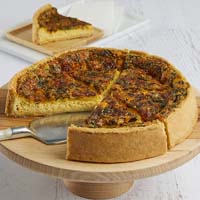 Such moist, delicate crumb! Utterly delicious!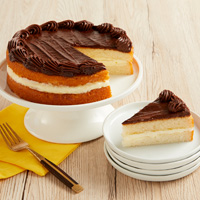 This websitebusiness is really great! I live in Jamaica &amp my father lives in the USA, this was the only website that allowed me to send him a cake for fathers day. The website is easy to use, they accepted my international payment method, the packaging was amazing, it was delivered ontime and the cake tasted amazing according to my dad. Thanks bake a wish &amp keep up the great job!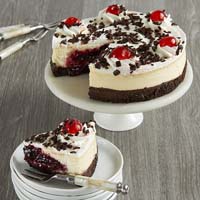 Kimberley S.
Kingston, NY
Bought this for my daughter's birthday and delivered it 4 states away. She is a chocoholic, so she was in LOVE! Thank you!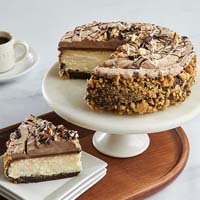 DIANA S.
HARRISONVILLE, MO
I ordered this for my Grandmas birthday. She said it arrived perfectly packaged and chilled and it was super delicious.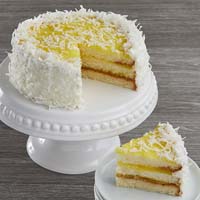 Michelle H.
Snohomish, WA
Pricey but a very good apple pie for a special occasion. Crust is light, and the apple filling isn't too sweet. Nice balance.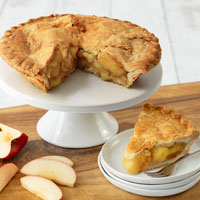 This was for my sister who lives in another state. She saidit arrived perfectly packaged and was delicious. Thank you so much.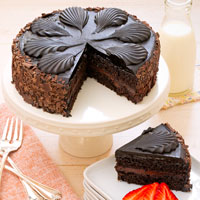 Chocolate Mousse Torte Cake
I purchased this for a dear friend and she called me in a pure blissful state. She exclaimed how thrilled she was to see such a beautiful and scrumptious cake. This is the secondthird time I have ordered from bake me a wish. Each time the delivery and review from friends has been ecstatic. Perfection!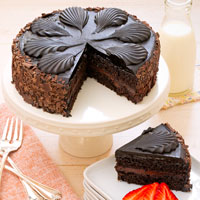 Chocolate Mousse Torte Cake
You are a great team to business with! My son was very pleased with the order and said it was the BEST cake he ever had! Thank you for making my son Happy on our special day! Blessings to all of you!! Claire H,Fl.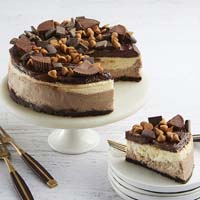 Claire H.
Jacksonville, FL
Peanut Butter Cup Cheesecake
PERFECT experience from start to finish. Easy ordering process, excellent status updates, tracking & delivery confirmation. Paid extra for morning delivery, and arrived on day & time as promised. BONUS - the cake was DELICIOUS!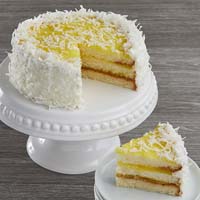 Pamala B.
JACKSONVILLE, FL
So happy to have found this website. Excellent choices, great service. Ordered this cake as a sympathy gift and the recipients raved about it. Extremely high-quality product with great delivery service. Will use this company for many future purchases.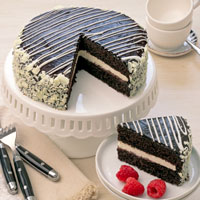 Black and White Mousse Cake
I ordered this cake for my 22-year-old son, who is over 1,000 away from home. So though Im sorry I was unable to share it with him, I was happy that Bake Me a Wish was able to deliver for me! My son is no doubt a chocolate all the way purist. When I asked him how he liked it, his response was, Waaaaaay too good! He never minces his words, so there you have it the highest praise. Thank you!!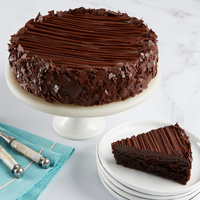 NANCY C.
NORTH LITTLE ROCK, AR
Triple Chocolate Enrobed Brownie Cake
I ordered this cake for my boyfriend's birthday. I was a bit worried that it won't arrived in time or that it could be damaged. But everything turned out perfectly, it's such a special and nice surprise. I was told that the cake was delicious.Even when I contacted the customer service, their response was really quick and helpful.I would definetely recommend bake me a wish!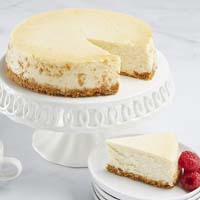 Quynh N.
Jacksonville, FL
My best friend Gema, an old customer of yours, sent me this cake for my birthday last month, and I was delighted! Now is my time to pay it back with another birthday cake for another friend of mine! -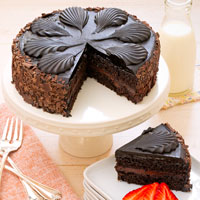 Chocolate Mousse Torte Cake
Ordered this for my father in law, who loves blueberry pie, on Father's day last year and he loved it. Since I wont be able to make it for Christmas this year I will be ordering again to surprise him for Christmas.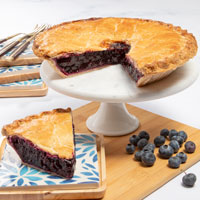 Jacqueline W.
Junction City, KS
Son and daughter in law received as a gift from me and absolutely loved it. It came packaged well, looked so appetizing,and was fresh and flavorful when heated. My 14 month old Grandson Hudson loved it too!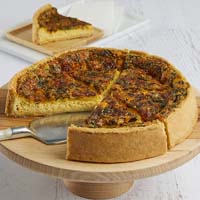 rozalen P.
centerville, MA
We loved this pie! I was pleasantly surprised to find the crust so light and flaky. The apple filling was spot on, right mix of fall seasonings without be overly sweet. We loved this pie so much we ordered two more.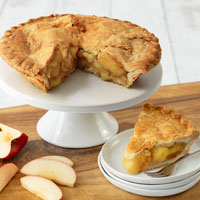 Debra S.
Peterborough, NH
Oh my goodness this pie was the best! The crust was light and flaky and the chocolate mouse filling is to die for!
Debra S.
Peterborough, NH
Perfect one. Delivery was delayed but BakeMeAWish sent a another fresh brownie cake. Very generous. Thank you. I recommend bakemeawish. Will come to shop with you in future.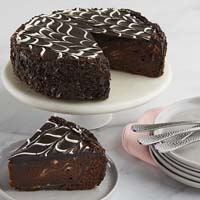 BIPASANA D.
ARLINGTON, MA
Ordered this for my in-laws and they said they loved it! It was still frozen when it arrived, so they didnt eat it until the next day.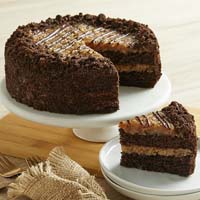 This cake tasted AMAZING!!! The icing has some crystals of salt and the chocolate rounded out the entire desert. Thank you!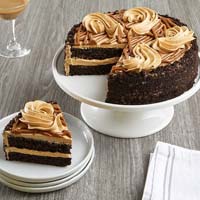 Salted Caramel Chocolate Cake
Absolutely my favorite cake ever! Was delicious - wish I could afford to buy all the time.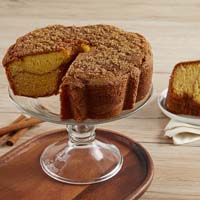 Viennese Coffee Cake - Cinnamon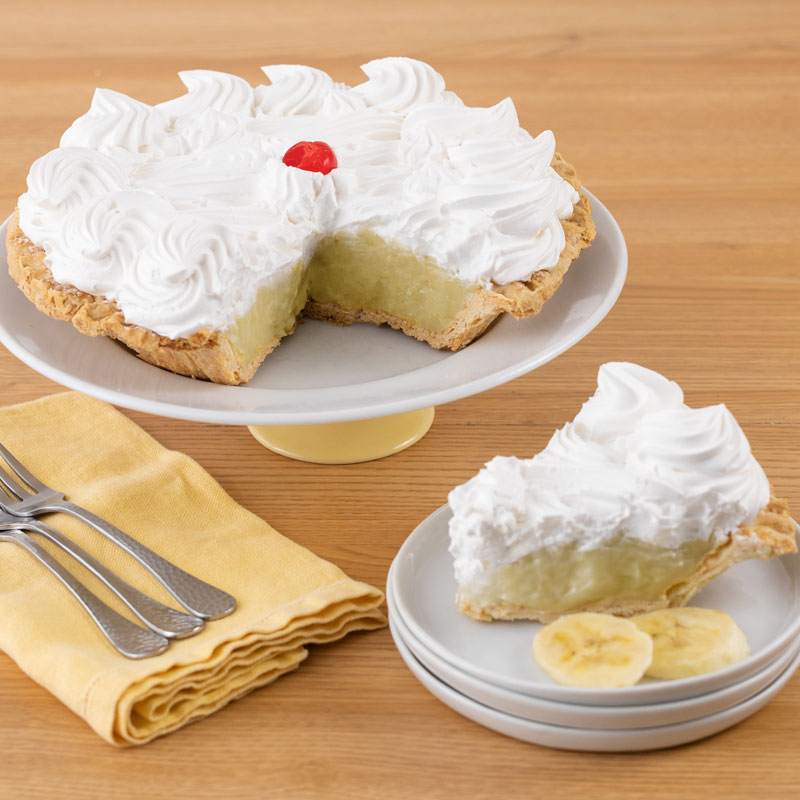 Banana Cream Pie
This delight has creamy banana filling and it topped with heavenly whipped cream.
GO TO THE OFFER

SALE
$39.00