✕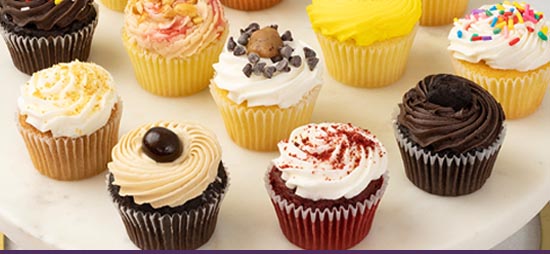 Mouth-Watering Savings!
Enjoy 15% off your next order
plus hear about our newest gourmet creations, special offers, and more
We won't send you spam. Unsubscribe at any time.


GUARANTEED TO ARRIVE ON-TIME!

ORDER BEFORE 04:30 PM ET FOR NEXT DAY DELIVERY (Saturday)
Best Sellers
The best gifts to send Dad!
SHOP BY GIFT TYPE
The widest variety and most popular selection of flavors anywhere online!
ABOUT US
Learn about our beginning!
Bake Me A Wish! began in 2005 as the premier nationwide service for gourmet birthday cake delivery. Our cakes are made with only the finest, freshest ingredients by our award-winning New York bakeries. Over the past decade, we've grown to offer more and more of the finest bakery gifts available including gourmet cookies, brownies, cupcakes, pies, and quiches.
Gluten-Free Gifts
Unforgettable gluten-free treats to send.
Testimonials
Don't take our word for it! Here's what our customers have to say:
What a wonderful, delicious cake! It is light, not too sweet, and a perfect combination of moist cake, delicious lemon layer and perfect crumble to top it off. A real treat. I ordered it for my birthday at the last minute, received it within 48 hours, the process was easy and fun. I will order another for our Fathers Day guests. Brilliant!

JANIE H.
MIDDLETOWN, RI
June 9, 2023, 6:56 am
My son loved the cheese cake for his birthday. Delivered on time. Thank you !

JAYA G.
LAS VEGAS, NV
June 8, 2023, 6:21 pm
recipient loves the lava cakes best he has had

MILDRED T.
BRANCHBURG, NJ
June 8, 2023, 11:32 am
Gluten-Free Chocolate Truffle Lava Cakes
Gift was received and recipient was amazed at how well packaged,and of course the most important how perfectly delicious it is, and will most definitely use your company for sending a special gift to friends. Thanks for the excellent service.

MARIANNA S.
OVIEDO, FL
June 8, 2023, 11:05 am
The cake was really delicious! Sadly, the shipping was pricey but I had a little discount and the cake itself was well worth the price. Everyone loved it! Thank you!!

MARIE C.
SADDLE BROOK, NJ
June 8, 2023, 10:47 am
So many cake choices! The chocolate mousse cake was delicious as my father stated! It delivered perfectly and on time! Very pleased will order again.

ELIZABETH H.
BERLIN, NJ
June 8, 2023, 10:43 am
Black and White Mousse Cake
My Ma and my sister both said the pie was very good. All smiles.

JANE E.
MIDDLETOWN, NY
June 8, 2023, 10:08 am
Wonderful! The person I sent them to said they were packaged with care and were beautifully decorated. Tasted awesome. Will definitely use them again.

JODY M.
PISGAH FOREST, NC
June 8, 2023, 10:00 am
Great cake and excellent delivery time.

ANGELA S.
HENDERSONVLLE, TN
June 6, 2023, 12:55 pm
Sent these to my daughter for her BD. She loved them.

RUTH B.
NORTH RICHLAND HILL, TX
June 5, 2023, 7:10 pm
12pc Mini Cupcake Favorites
The cake was a big hit! The Birthday Girl said it was beautiful and delicious!

SYDNEY B.
LA PORTE, TX
June 5, 2023, 1:01 pm
Cake was delivered in time and was absolutely delicious. Thanks

STACEY K.
WALTERBORO, SC
June 5, 2023, 12:35 pm
The person who received it, said it was as good as homemade ones, made many years ago.

CHRISTINE V.
HUNTINGTON BEACH, CA
June 5, 2023, 11:42 am
Arrived on time and very fresh. Enjoyed by all!
CATHY L.
SHEBOYGAN, WI
June 5, 2023, 11:06 am
Personalized Red Velvet Chocolate Cake
We were SO PLEASANTLY SURPRISED.! The cake tasted so good. My daughter and her friends loved it. It was packed so securely which protected it during travel out to us in the country. I was a little nervous ordering from a new company I didnt know- I truly have to say- they were easy to reach and sent a tracking number. I will definitely be ordering again. Loved the cake !

JACKIIE B.
BROOKLYN, NY
June 5, 2023, 9:59 am
Red Velvet Chocolate Cake
I sent this as a birthday cake for my mother and she absolutely loved it! It was beautiful to look at, and was absolutely delicious! I will keep coming back to send these wonderful cakes my recipients just cant get enough!

JOAN F.
WEST BLOOMFIELD, MI
June 5, 2023, 9:58 am
Arrive on time, very well wrapped snd in perfect condition. It was a birthday gift to my son in Beaverton, OregonHe and his wife loved it. I haven't been able to ship to them locally as quickly as this shipped. Thank you Bake me a wish. I definately recommend you and will definitely order from you again.

HARRIET L.
CHATTANOOGA, TN
June 5, 2023, 7:26 am
Ordered as a birthday gift for my Father. He loved it!

STACEY M.
HOUSTON, TX
June 4, 2023, 10:51 am
Bake Me a Wish is my favorite place to order a Chocolate Mousse Torte as a gift for family and friends. It's never let me down. Everyone raves over its richness. It never disappoints.

INA S.
CLARKSVILLE, TN
June 3, 2023, 7:55 pm
Chocolate Mousse Torte Cake
My girlfriend loved it and it arrived on time, which is key Thanks

VICTOR A.
LONDON, England
June 3, 2023, 4:02 pm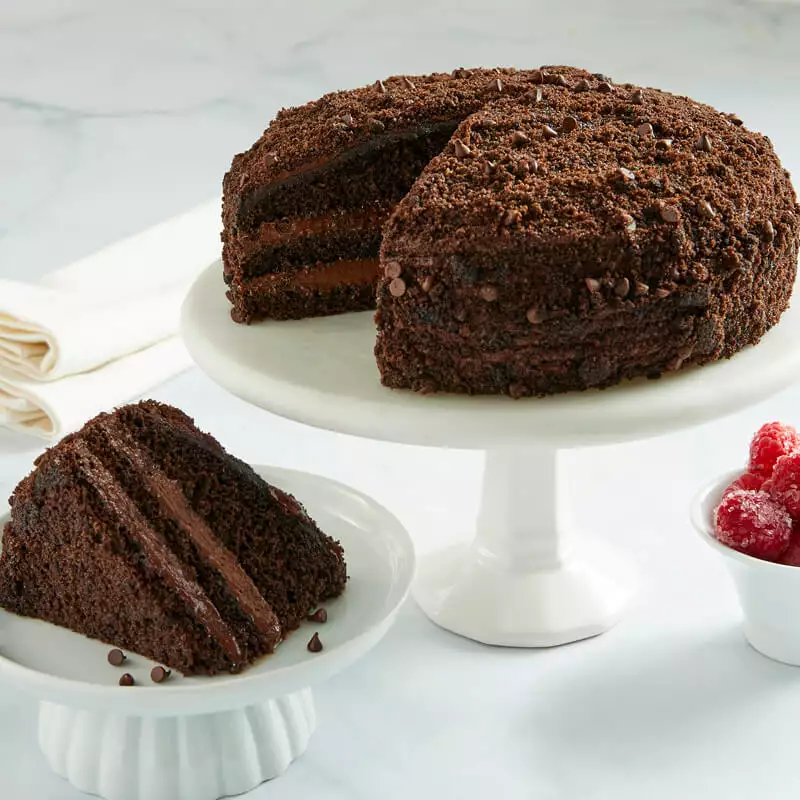 Blackout Cake
Deep rich chocolate flavor that will blackout your tastebuds!
GO TO THE OFFER

SALE
$39.00