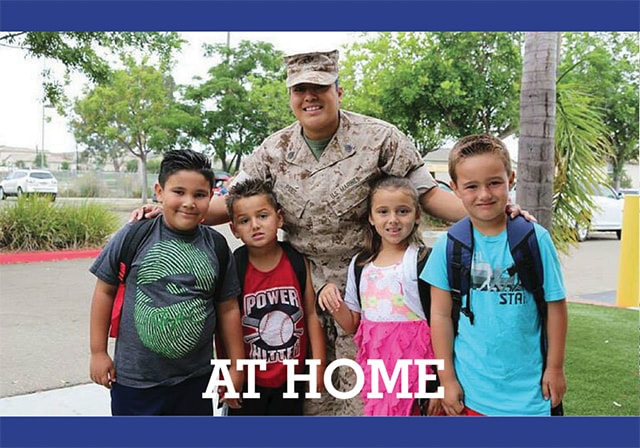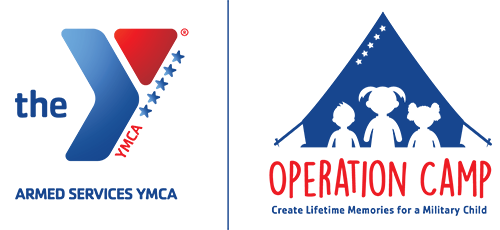 Bake Me A Wish has partnered with Armed Services YMCA to do even more to support and make this a brighter world for military families, who move frequently and are sometimes separated on special events and holidays. With your support, we are raising funds to send military children to summer camp, a critical way for children to build new relationships and communities, experience outdoor activities, and create a lifetime of memories.
Participate Today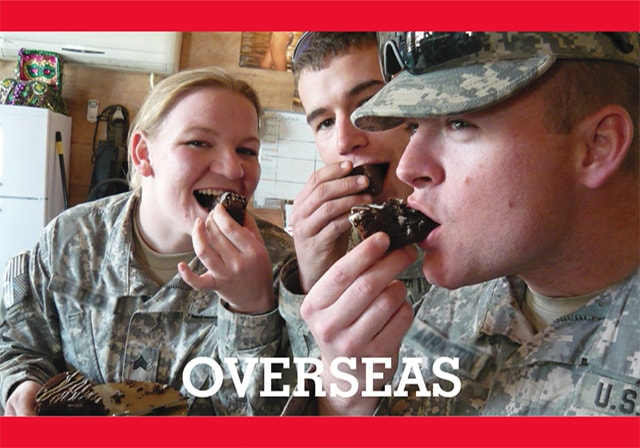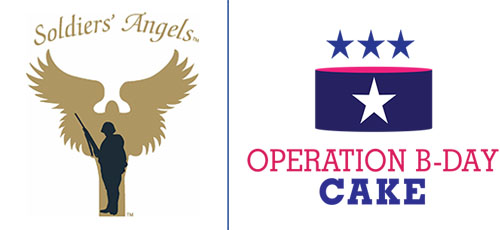 Our company started OPERATION: Birthday Cake in 2007 with Soldiers' Angels, a support group for military families. This program is dedicated to lifting the spirits of deployed US military personnel by sending birthday cakes to where they're stationed - anywhere in the world! Since inception, we've delivered over 25,000 baked goods to those protecting us overseas, as well as to Veterans Hospitals domestically.
...IT'S A MORALE BOOSTER!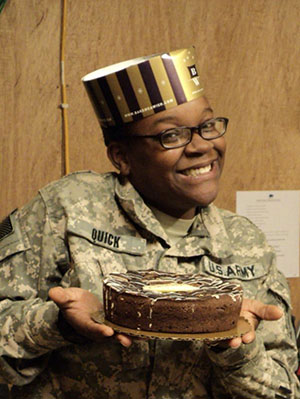 "Here's a photo to show how much the cake really meant to me! Not often do people expect a cake to be shipped and reach them in perfect condition and still taste so delicious upon arrival. Thank you so much, it boosted my morale 100%. It's a great thing that you are doing for soldier's and it is greatly appreciated!"
Thank you,
Atiya Quick
SPC US Army
"Thank you so much for the cake on my birthday. It was such a moral booster to some of the soldiers to get a desert that tasted like chocolate. I got the cookies and cream brownie cake that was delicious. I am also using the package as a make shift cooler and the gel pack is awesome too. I know this might seem weird to some folks back home, but here it is a definite pick me up. Thanks to you and your staff again for thinking of us while we are over here. It sure has been a long year."
Joel
MSgt/USMC
Camp Leatherneck, Afghanistan