Comment(s)
Celebrate Mother's Day by sending a sweet gift to your mother, even if you're far away. All of our Bake Me A Wish! bakery gifts ship overnight, nationwide. Show mom your heartfelt appreciation and have an unforgettable Mother's Day gift delivered right to her door. Mom deserves it all, and our gifts are sure to warm her heart!
Take a look at our top Mother's Day gifts to send: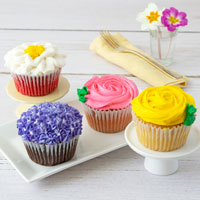 They're in bloom! A stunning arrangement of flower cupcakes would wow your Mom this Mother's Day. This colorful assortment is new this year and ready for gifting!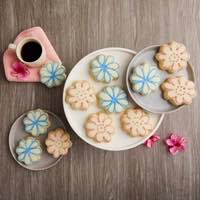 Our favorite Spring cookies are back and great for sharing! These adorable treats are the perfect cookies to send for Mother's Day. Let Mom know how much she means to you with a cookie delivery.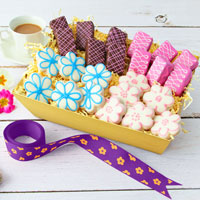 Send Mom the best gift delivery! This impressive gift basket would amaze every mother. With a mouthwatering selection of scrumptious brownies in unique spring flavors and decadent flower cookies, she won't know which to try first! A gift basket delivery would make her day.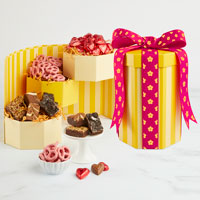 Mom deserves the best, and this colorful gift tower is brimming with treats sure to make Mom smile! Indulge her with sweet surprises such as brownies, chocolates and cherry yogurt pretzels. This Mother's Day, send her a gift that's as sweet as she is.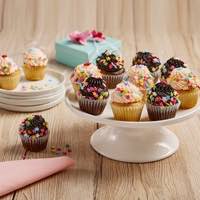 Mini Springtime Cupcake Bouquet
A Mother's Day cupcake delivery would be a great surprise for her this May. These delights are adorably decorated and perfect for the best mom ever. Even if you can't be with her in person, send her a cupcake gift that will let her know how much she is loved.
Check out our full selection of Mother's Day gifts here: https://www.bakemeawish.com/mothers-day-cakes.php