Create Your Own Virtual Birthday Party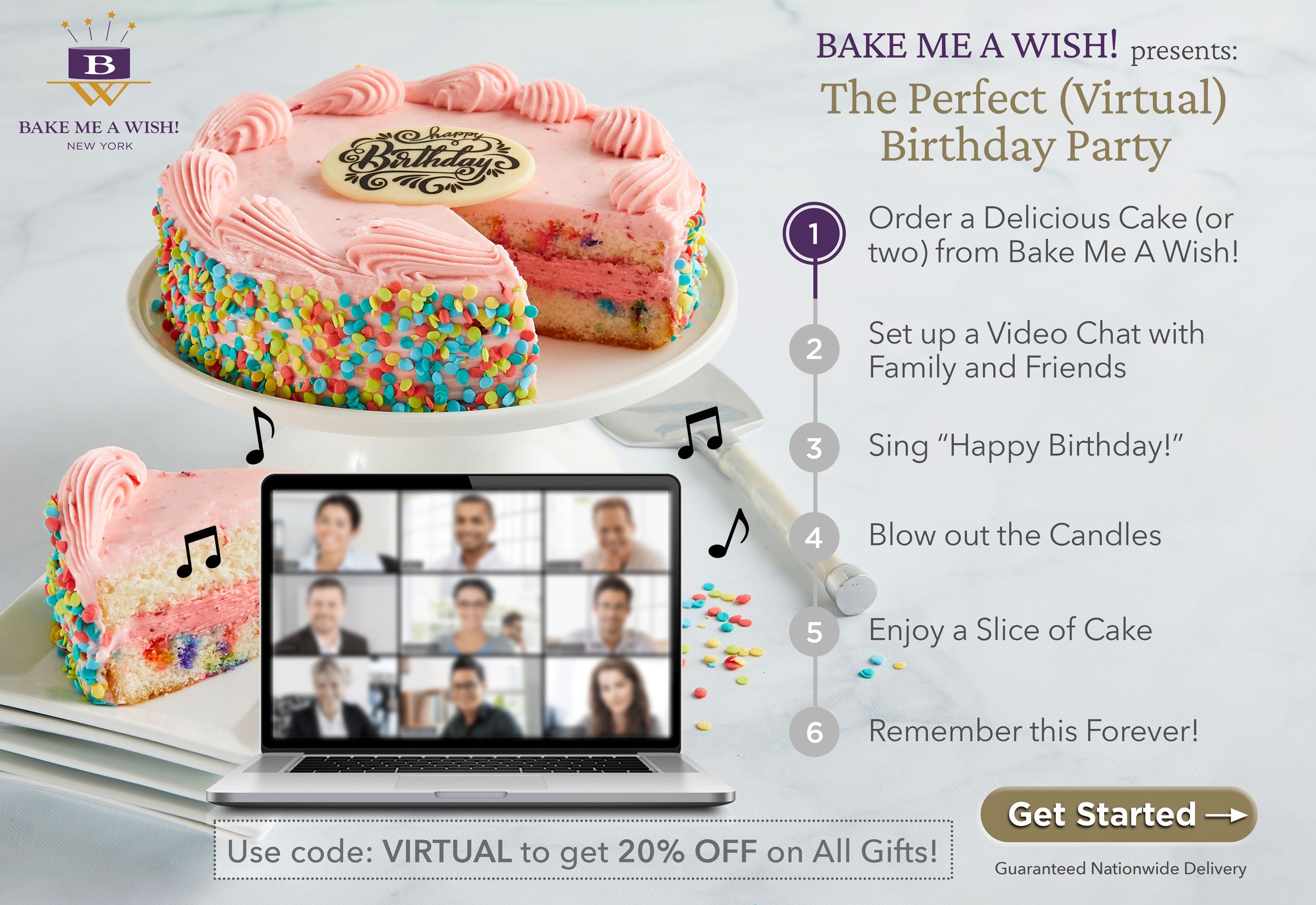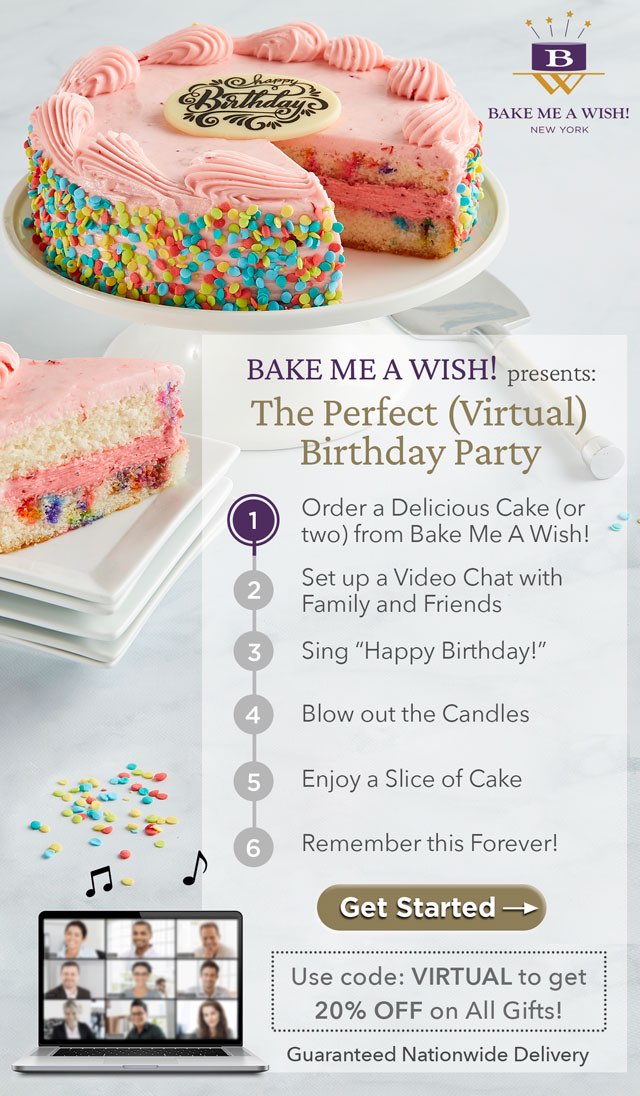 A virtual birthday party is easy! With our birthday cake delivery, it's easy to celebrate. You can have a cake delivered whether you're near or far. We send birthday cakes nationwide, even overnight. Spend the day with your loved ones virtually! A virtual birthday party is a great way to stay connected and celebrate together. A birthday party is always a fun event and creates a memory that lasts forever. With our guide, you can throw the best virtual birthday party ever!
Our birthday cake delivery lets you send a cake anywhere in the U.S. Your family and friends would love to receive one! For the perfect virtual party, you need a delicious cake (or two) from Bake Me A Wish! Order a classic like our Red Velvet Chocolate Cake, or try one of our newer cakes such as our Butterscotch Pudding Cake. No birthday is complete without a cake. A birthday cake on your big day is a longstanding tradition that dates back hundreds of years. It was (and is) considered an honor to have someone present you with a birthday cake. With our cake delivery, sending a birthday cake is an easy and welcome gesture that your recipient will be grateful for.
A birthday cake delivery always starts the party. A birthday cake should not be enjoyed alone! A virtual birthday celebration calls for a video chat with family and friends! One of the best parts of any birthday is celebrating with everyone near and dear to your heart. With a video chat, everyone can see each other's smiling faces. Seeing your loved ones is a great birthday present! Before the cake is cut, it is customary for everyone to sing "Happy Birthday". This is traditionally sung right before the candles are blown out. Once the candles are blown out, that means it's time for cake!
A birthday cake is meant for sharing. A virtual birthday party calls for more than one cake, so everyone can enjoy a slice. There may even be enough for seconds! For a birthday, a tasty birthday cake delivery is always a welcome gesture. With a virtual birthday party, they will remember this birthday forever. It's an unusual way to celebrate, but special nonetheless! It's always a great time to create new memories. We hope these virtual birthday party guidelines inspire you to have your own!