NEW ARRIVAL
Keepsake Slider Box
Each keepsake box includes the jumbo brownie flavor of your choice and 4-color sticker highlighting your brand message.
MORE INFO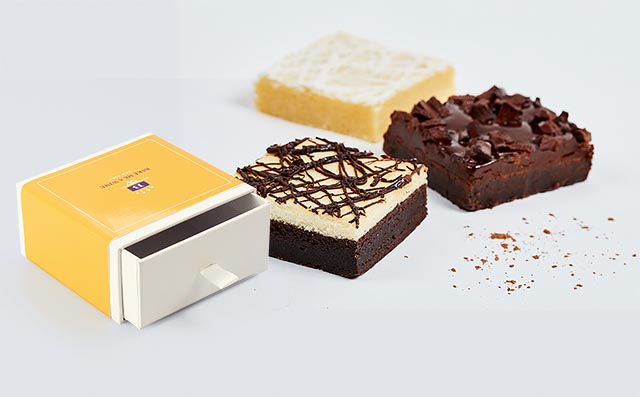 PERSONALIZE
Your Gift
Add your brand to packaging and a personal message on a greeting card to any gift

BUDGET
Your Order
Choose from various available product pricing options and volume discounts

OPTIMIZE
Your Shipment
Deliver your gifts to individual multiple recipients or one single location

ORDER
With Confidence
Account Access and Tracking! Your gifts come with 100% guarantee & on-time delivery
*Minimums Apply
Our Best Selling Business Gift Ideas
Our gourmet cakes, cupcakes, cookies and brownies are made from the finest ingredients and come in a variety of flavors and styles. Let us help you stand out from the competition! With every bite, your target audience will taste the appreciation and be reminded of just how valuable they are to you.
Each gift we send on your behalf includes a personalized greeting card with your message and is guarnateed to arrive on the date you select. Custom options and discounts are available for volume orders - ask us for details!
Contact Our Business Gift Representatives to get started!